Credits
The team working on the research, the database and the website is unpaid. It is composed of: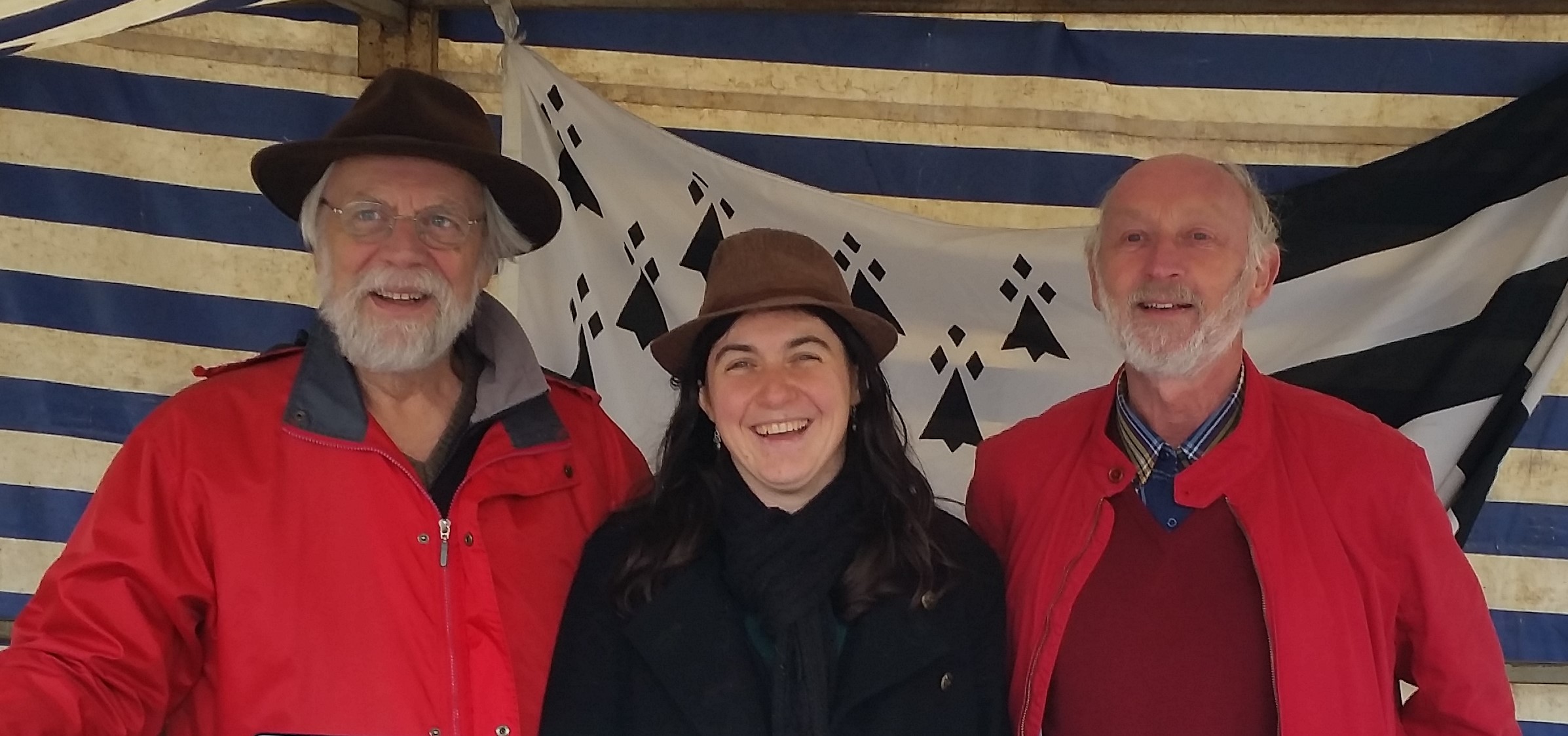 Patrick Malrieu

Patrick Malrieu researched the collections, scanned the Broadsheets, typed the data in the database, completed the abstracts and indexed the keywords.



Didier Becam

Didier Bécam designed the structure of the database on the Broadsheets and ensures the consistency of the data. He looked after the formatting of the PDF files of the Broadsheets from the original scans. He indexed the place names.



Nolwenn Morvan

Nolwenn Morvan has developed this website, which is the interface between the database and the user.br/> Her website: nolwenn-morvan.bzh. Feel free to contact her for any inquiries.
Many thanks to our translators: Didier Bécam, Susan Eales and Mike James for English; Laurence Berthou-Bécam, Patrick Malrieu, Pascal Lintanf, Nolwenn Morvan and Jañ-Mai Priol for Breton.
Thanks to Laurence Berthou-Bécam for all her corrections.
Thanks to Patrick Duplenne who entered the scores allowing them to be available in audio MP3 format.
Thanks to Christian Morvan who made his collection of 78 rpm discs available.
Thanks also to Evelyne Henry for the graphic tips and the logo of the site.

Thank you to those who have allowed us to publish the broadsheets preserved in their archives:
The Abbey of Landévennec
The library of the Diocese of Quimper and Leon
The Centre de Recherche Bretonne et Celtique from Brest (CRBC)
Thanks to those who have allowed us to publish excerpts of their works in PDF or in MP3 format:
Laurence BERTHOU-BÉCAM: Enquête officielle sur les Poésies populaires de la France (1852-1876) - François-Marie Luzel ; Textes et sources, Enquête officielle sur les Poésies populaires de la France (1852-1876) - Collectes de langue bretonne.
Thanks to all the people who have helped us, whether during the researchs or during the tests of the site.